Were you wondering how to disable the USB port on your Synology NAS through DSM? Deactivation via the DSM "operating system" is a solution that will not allow any Local users to mount any USB key. With these settings, no types of files can be transferred. There is also "physical" hardware deactivation of the USB port, but I do not recommend it because you will lose the warranty. Follow the short steps listed below to turn off the USB port:
STEP 1
Go to Control Panel / External Devices / Settings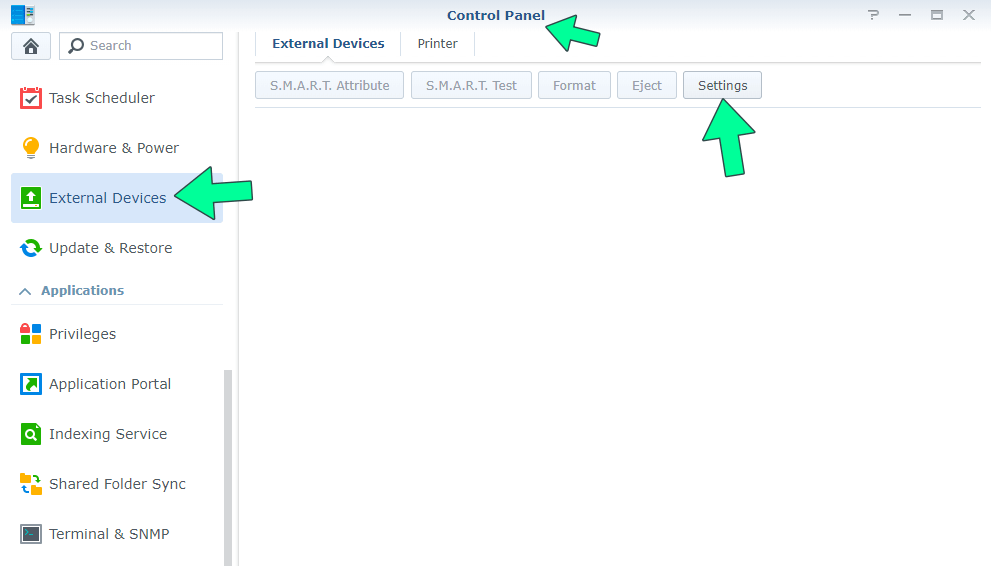 STEP 2
Go to Default Permissions / Local users / Check "No Access for All" then OK.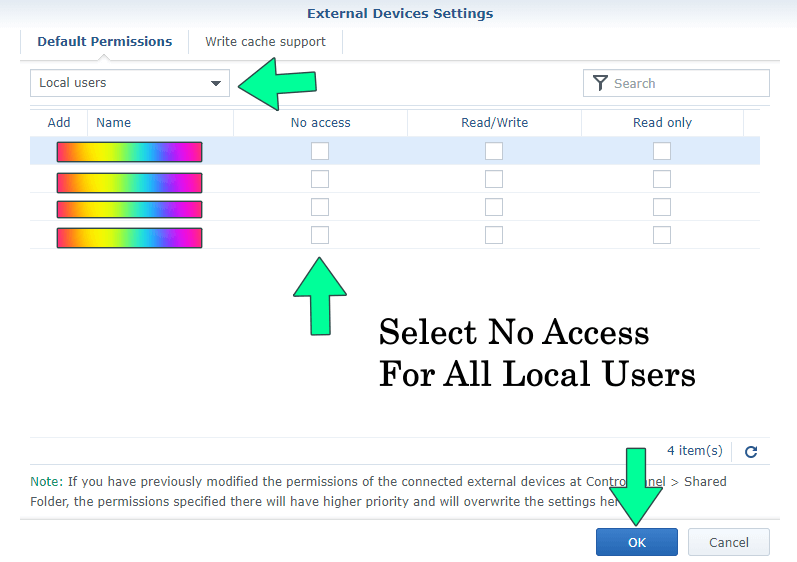 By following the guide above, No "Local" user will have access to the USB port. If in the future you need to use the USB port again, remember to change the Default Permissions back.