For years I've relied on a handy Send To option to create shortcuts on my desktop. (Send To options are displayed when you right-click an object and choose Send To from the resulting Context menu.) The option is called Desktop (Create Shortcut), and it is quick and easy for, as an example, creating a shortcut to a folder or file. (See Figure 1.)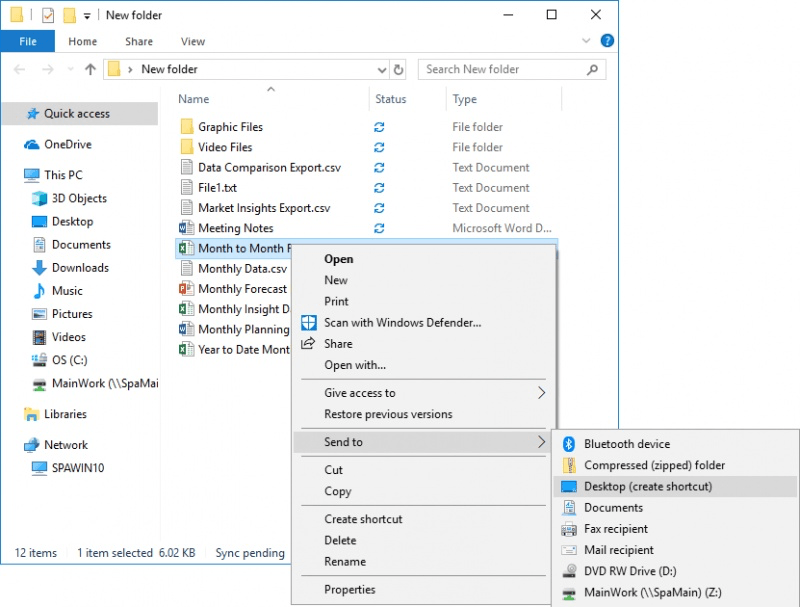 Figure 1. The Desktop (Create Shortcut) option is handy for creating shortcuts.
I've also been on computers where the Desktop (Create Shortcut) option was missing from the Send To options. (Why was it missing? I have no idea, but I missed it being there.) If you are missing this handy option from your system, follow these steps to restore it:
Open an Explorer window Windows Key + E
In the address bar type "shell:sendto" (without the quote marks) and press Enter. Windows opens an Explorer window showing you the contents of your SendTo folder. This folder contains items that control what is displayed in the Send To Context menu. (See Figure 2.)
In the right-side of the Explorer window, right-click an empty space. Windows displays a Context menu.
Choose New | Text Document. Windows creates a new text document and allows you to rename it.
Give the file the name "Desktop (create shortcut).DeskLink" (without the quote marks). Make sure you delete any other vestiges of the old name, including the ".txt" extension.
Windows warns you about changing the file name extension. (It did this because you deleted the old ".txt" extension and are changing it to ".DeskLink".) Click Yes.
Close the Explorer window.
That's it. Your Desktop (Create Shortcut) option is restored and you can once again start sending shortcuts to the desktop.