Software Center Self Installs on Windows 10
Software center self installs do not require an administrator password. Employees can install available software anytime at their own convenience.
For any software not listed in the Software Center, please submit a Technology Request at technology.minneapolis.edu.

1. Click on the Start Menu, located in the lower left of your screen.


2. Click on the Software Center under Software on the right side of the start menu under the IT section.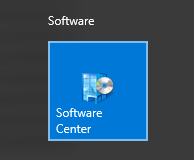 3. View available software in the Applications tab.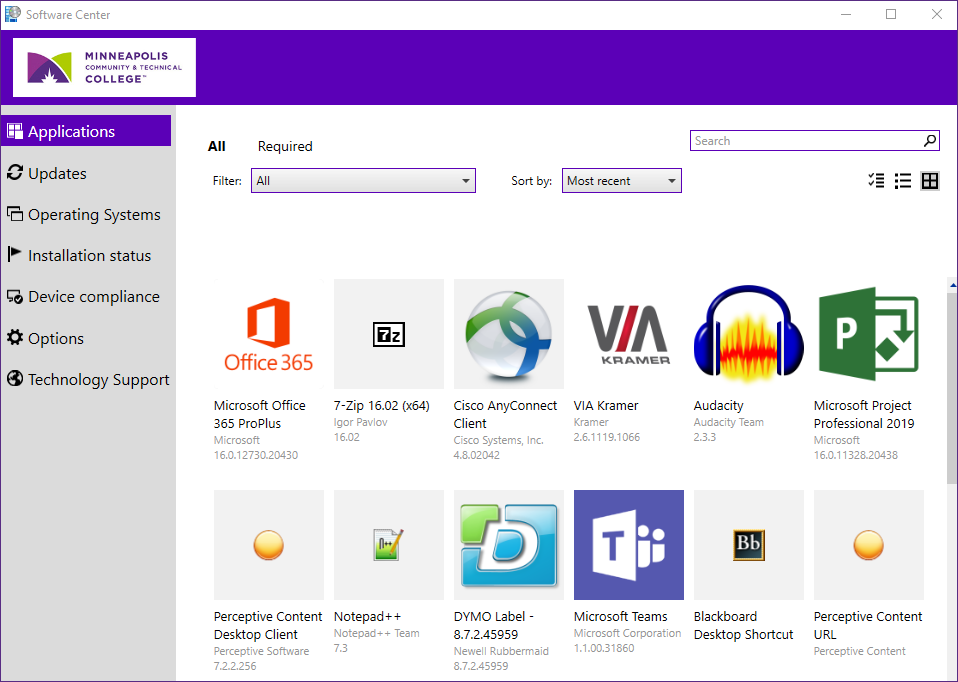 4. Select the program you want installed and click Install. Some installs require a reboot.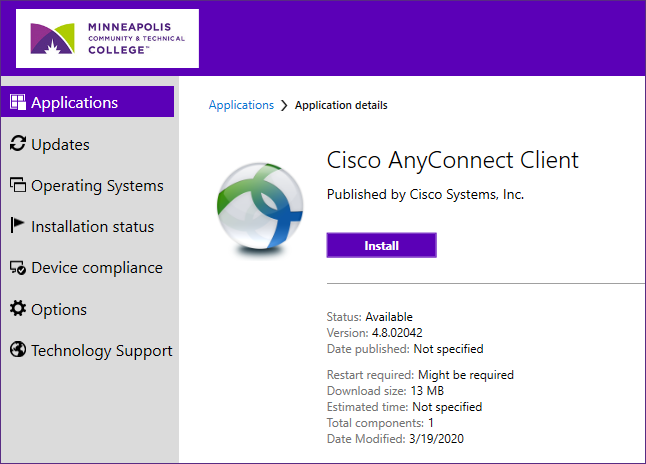 View installation progress or already installed software on the Installation status tab